Bus Transfers To and From Portland International Airport



Buses from Portland International Airport with Bus Routes and Times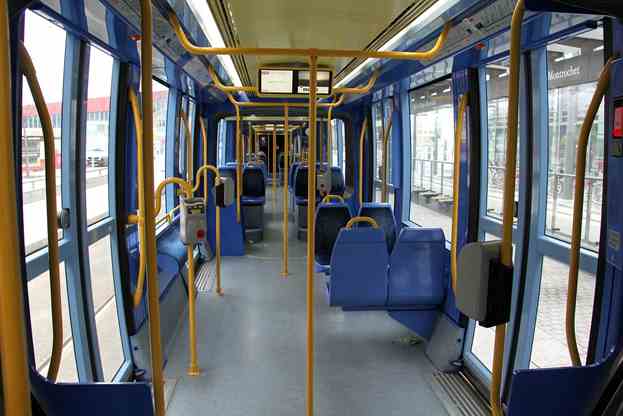 When arriving at Portland Oregon International Airport, please remember to collect your entire luggage from the Baggage Claim area before proceeding to locate your chosen means of transfer from the airport. Transfer options include rental cars, taxis and shuttles.
Scheduled Shuttles and Vans at Portland International Airport
There are no public transportation buses servicing the airport, but there are three shuttle and van companies offering scheduled transfers to various locations in the Portland and Oregon area. The shuttles collect their customers on the lower roadway outside the Baggage Claim area of the terminal. For more information, schedules and destinations, please visit the individual companies' website.
Hotel Shuttles at Portland International Airport
Some hotels offer an airport shuttle service to their guests for transferring from or to the airport in a convenient way. These transfers are arranged by the hotel either by schedule or upon the request of the guest. Travelers are advised to check with the hotel of choice if they offer this service. Need to book a hotel? See a selection of hotels near Portland Airport.
Courtesy Shuttles at Portland International Airport
Two companies offer courtesy shuttles at PDX, Boutique Air and Manheim Portland/Auto Auction.
Charter Buses at Portland International Airport
A large number of charter bus companies offer their services at Portland Airport.
Ambassador Transportation +1 503-422-1982
Be So Lucky Tours +1 503-254-0010
Blue Star Charters & Tours +1 503-249-1837
Busliner LLC +1 425-346-5332
EcoShuttle +1 503-548-4480
Harlow's Trailways +1 253-736-6552
JMI Limousine, Inc. +1 503-643-6404
Mid-Columbia Charters +1 541-276-5621
MTR Western +1 503-473-8656
National Luxury Coach, LLC +1 503-336-1196
NW Bus Tours +1 360-241-1353
NW Navigator LLC +1 503-285-3000
Oregon Tour Experts, LLC +1 503-896-2464
Valley Retriever Buslines +1 541-265-2253
Viewpoint Coachlines, LLC +1 503-703-6523
VIP PDX +1 503-348-3233
For more information, please contact the companies directly.